>

TTK Project Case Study: TTK at The Largest Hosting Data Center, UAE
+ Toggle navigation
TTK Project Case Study: TTK at The Largest Hosting Data Center, UAE
TTK Water & Fuel Leak Detection System At The Largest Hosting Data Center, UAE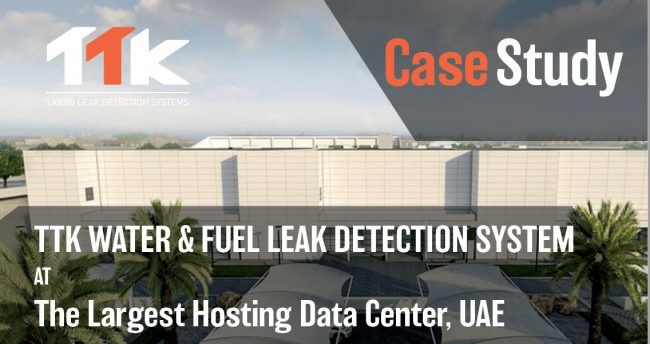 View the case study in PDF format. 
Project Requirement
With its 12,000m² of vast white space and various indoor and outdoor water and oil installations, the client requires a "2-in-1" leak detection system consisting of both water and fuel leak protection.
The numerous outdoor tanks (bulk tanks, day tanks), generators and over 3 kilometers of fuel supply pipes, double containment pipes necessitate a fast-response and reliable oil detection system.
A dedicated BMS Interfacing system for TTK leak detection is required to facilitate the monitoring and management in case of water or fuel leak.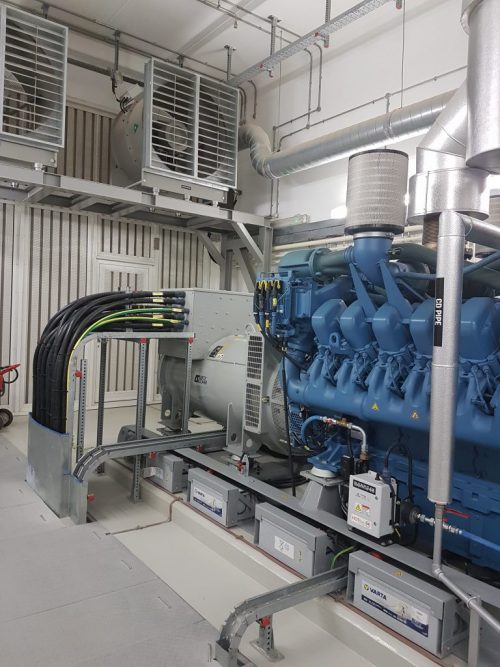 TTK's Solution
Water leak detection solution
After project studies, TTK ME recommended two types of water sense cables for all risky areas. The addressable water sense cable FG-EC at standard lengths (3, 7, 15m) and FG-ECS cut to length sense cable (up to 45m).
White spaces, numerous technical CRAC corridors, UPS rooms, battery rooms, mechanical rooms and some chilled water (CHW) pipes are protected by over 41 kilometers of FG-EC cables with typical installation under the raised floors.
CHW pipes in utility buildings are protected by over 7 kilometers of cut to length water sense cables to fit the complex installation environment.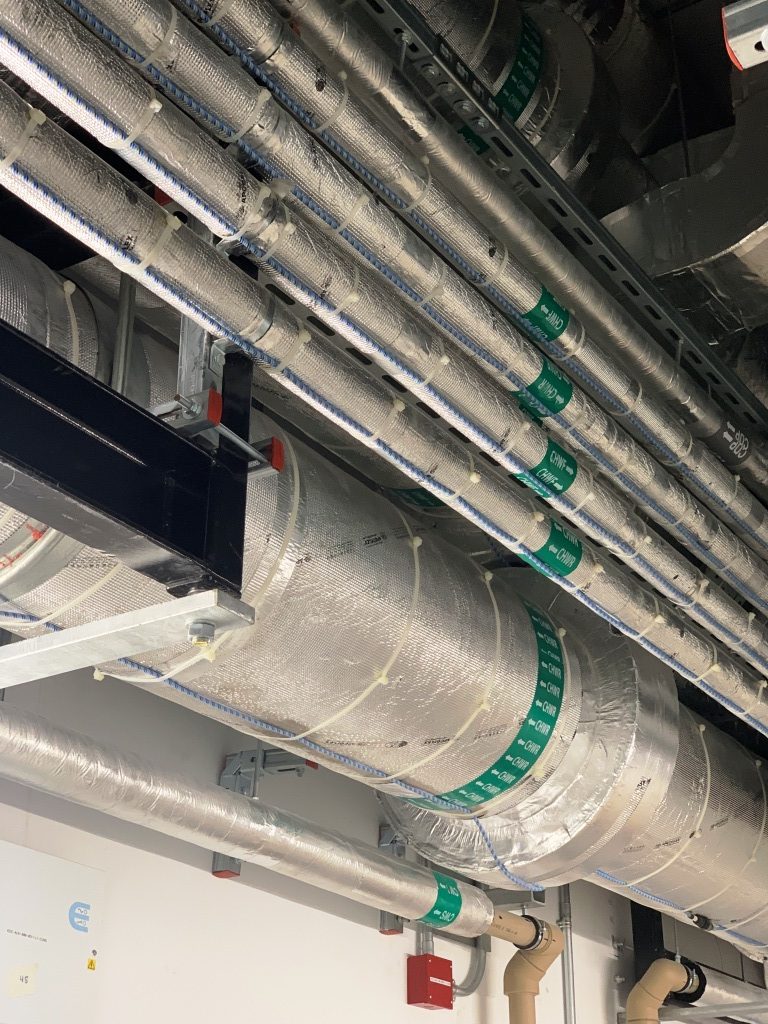 FG-ECS cut to length water sense cables installed on the CHW pipes
Fuel leak detection solution
A fuel leak detection system using the FG-OD range of addressable fuel sense cables and point sensors is installed on the site. Over 3 kilometers of sense cables are laid to the perimeter of indoor generators and outdoor bulk tanks and inside fuel pipe trench, along the entire fuel supply pipes. To reinforce the protection, over 20 FG-ODP point sensors are placed in the trench, where fuel leak may stagnate.
Designed to be cleaned and reused after leak detection, these fuel sense cables and point sensors make on-site testing possible.
In total, over 3,600 lengths of water and fuel sense cables (over 50 kilometers) are installed in the data center sites.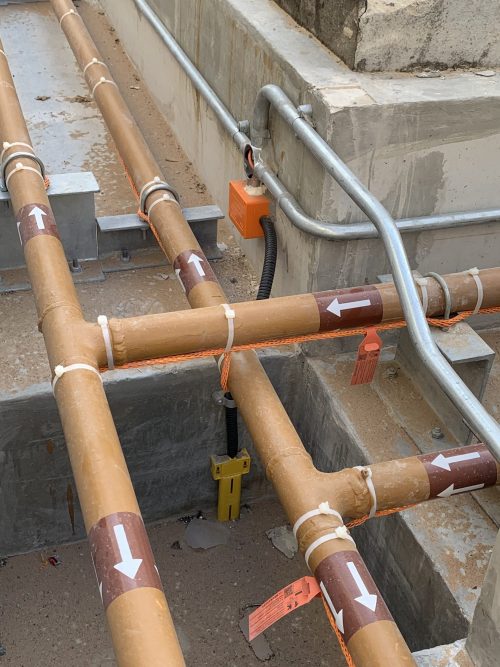 FG-ODP oil sensor installed on the fuel supply pipes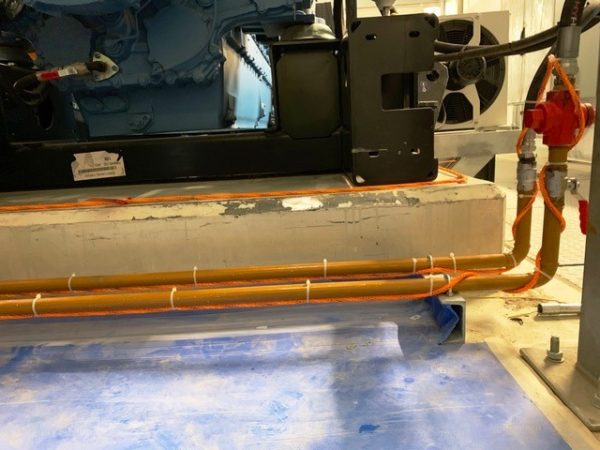 FG-OD oil sense cables installed around a diesel generator
Monitoring panel
The monitoring of both water and oil sense cables/probes is carried out on a bespoke FG-NET panel. It can display a precise location (to the nearest meter) on a dynamic map and detects simultaneous leaks.
TCP/IP connection and RS232/485 Modbus communication protocol with BMS are integrated on the panel.
As required by the client, a dedicated BMS Interfacing system for TTK leak detection is used for this project. In case of a leak, cable break or back to normal status, all alarms will be reported to the BMS in real time showing the status of the 44 FG-NET units used for this project.
As the premises may keep expanding, all TTK systems installed are modular to allow them to be extended with additional sense cables in the future.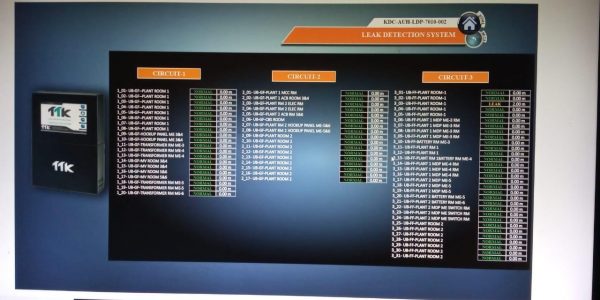 BMS interfacing with FG-NET digital leak monitoring panel
In conclusion, for this project, TTK ME supplied 10-year-warranty products and technical training for installation has been carried out by the local TTK technical team.