>

TTK presentation and Tech Bench at Indonesia Cloud & Datacenter Convention
+ Toggle navigation
TTK presentation and Tech Bench at Indonesia Cloud & Datacenter Convention
Join TTK's presentation at Cloud & Datacenter Convention | Jakarta, Indonesia 19th May

2 DAYS TO GO!
TTK will be exhibiting at Indonesia Cloud & Datacenter Convention!
Don't miss the speech and tech bench in the expo hall, animated by TTK regional director: Louis Bonneval.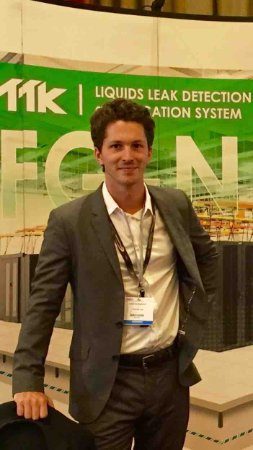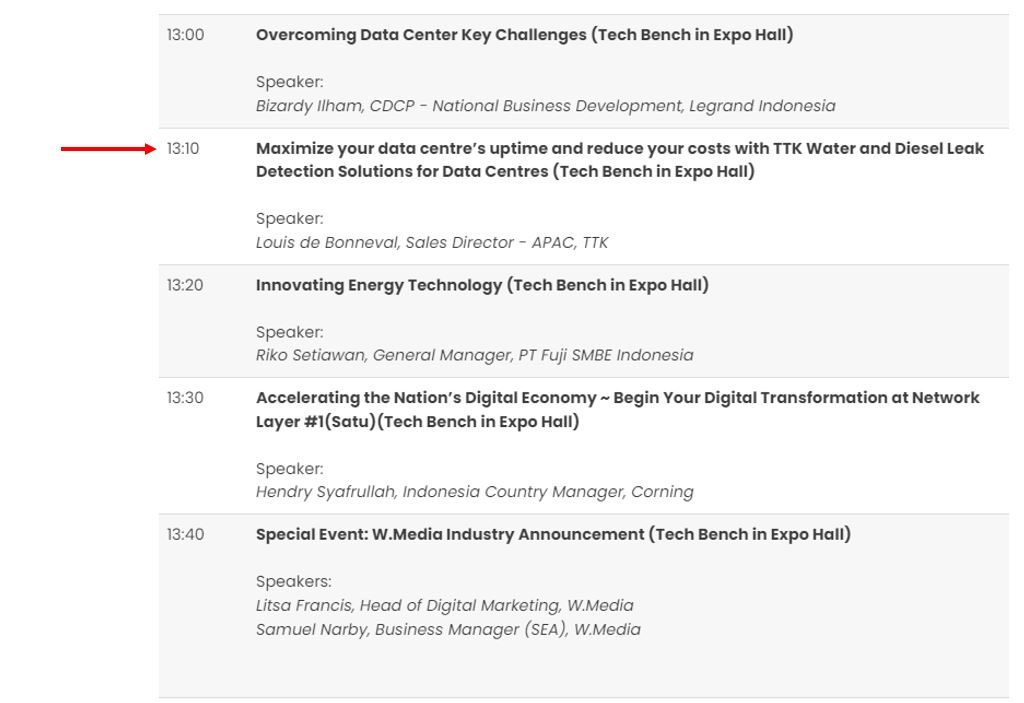 TTK speech and tech bench:
✔ 13:10
✔ Expo hall
✔ Topic: "Maximize your data centre's uptime and reduce your costs with TTK Water and Diesel Leak Detection Solutions for Data Centres"
Come join us!
We look forward to seeing you at CDC Jakarta on 19th May!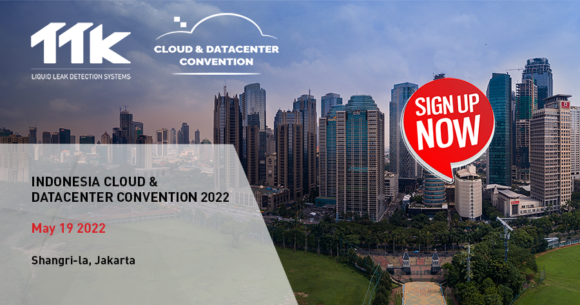 Learn more about CDC Indonesia and W.Media.